View this newsletter in your browser
New eOrganic Articles on Soil Microbes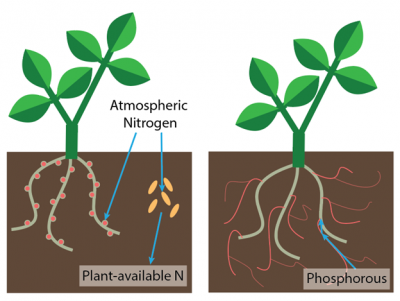 These two new articles were submitted to eOrganic by a team of graduate students at Penn State University, and they provide a helpful introduction to what soil microbes are, beneficial and harmful microbes, sources of soil microbes, and how to manage soil microbes on organic farms.
Soil Microbes in Organic Cropping Systems 101, by Laura Kaminsky, Mara Cloutier, Suzanne Fleishman, Sarah Isbell, Kristy Borrelli and Terrence Bell. Read the article at https://eorganic.org/node/34601
Management of Soil Microbes on Organic Farms, by Sarah Isbell, Suzanne Fleishman, Mara Cloutier, Laura Kaminsky, Kristy Borrelli andTerrence Bell. Read the article at https://eorganic.org/node/34646
Final Reminder: Grains Week! May 3-7, 2021

If you're interested in grain production and breeding, baking and cooking, grain marketing, malting and brewing, whiskey and beer--join us for Grains Week! This full week of free online presentations takes place on May 3-7th, and it promises to be a wonderful opportunity to learn more about grains! Some of our many special guests include grain farmers, bakers, brewers and distillers, and researchers working on breeding, weed management and disease management in organic grain systems. This celebration of value-added small grains for farmers, bakers, brewers, distillers, millers, maltsters, and consumers is organized by the Culinary Breeding Network, Oregon State University, Cornell University, UW-Madison, eOrganic, the Artisan Grain Collaborative, GrowNYC Grains, Cascadia Grains and the WSU Food Systems Program. Find the program here.
Grains Week will be broadcast live on the Culinary Breeding Network YouTube channel. It will be recorded for later viewing there as well. Start time each day is 10AM Pacific Time, 11AM Mountain, 12PM Central, 1PM Eastern Time. Registration is optional here.
Organic Plant Breeding Institute June 7-10
Researchers at Clemson University are offering a free, virtual Organic Plant Breeding Institute on June 7-10. Institute organizers and principle investigators Dil Thavarajah and Rick Boyles said this workshop will gather aspiring plant scientists and breeders for a four-day, intense, practical, virtual workshop for students and scholars interested in plant breeding and genetics related to organic production systems, crop biofortification, and human health. The focus is on cereal and pulse crops, and the Institute is funded by a NIFA OREI grant. Download a flyer about the event here.
A separate registration is required for each day that you want to attend. Register at https://clemson.zoom.us/webinar/register/WN_Loyv9UGORxSFfhv5CzOq8Q
MESA Offers Agroecology Training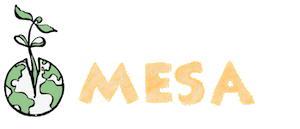 The Multinational Exchange for Sustainable Agriculture is offering a certificate in applied agroecology training in English and Spanish which is free for applicants who qualify as socially disadvantaged via USDA guidelines, who also receive priority enrollment. Participants will complete 14 weekly sessions over 4 months, assignments (including professional development topics), as well as work with a mentor to complete a learning plan to complete 80 hours of self directed learning (50 hours of hands-on work & 30 hours of technical training). Google classroom is used to facilitate course materials, assignment submissions, and they meet virtually using Zoom. Key course themes include: (1) Food Sovereignty, (2) Food Systems, (3) Participatory Action, (4) Land Defense, (5) Sustainable Agroecosystems, (6) Agroecological Practices. They also offer an Agroecology, Farming and Food Pathways course that starts May 4th, that may include site visits in California, depending on COVID restrictions. Find out more about these trainings and apply at https://mesaprogram.org/affp
Tomato Seed Production Recording, Slides and Guide Available

If you missed our tomato seed production webinar, presented by Laurie McKenzie and Jared Zystro of the Organic Seed Allicance, and Dan Egel of Purdue University, we've uploaded the recording, and you can also download the slides and the new Tomato Seed Production Guide from the Organic Seed Alliance. Find them at http://eorganic.org/node/34630
New Tomato Publication from the Southeast Partnership Project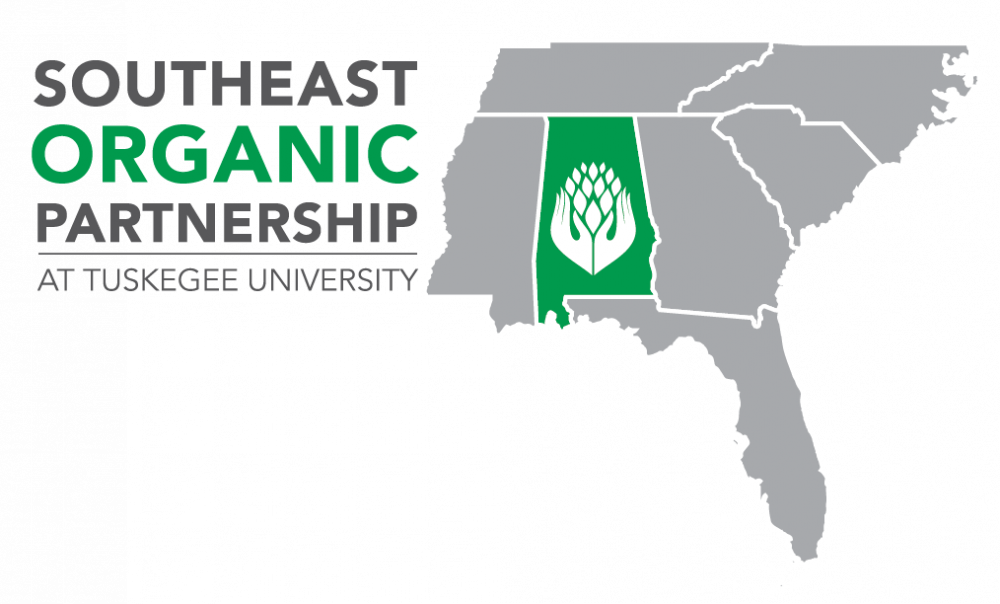 A team of researchers at Tuskegee University published a new article in the American Journal of Entomology on their experiments in controlling tomato hornworms with different biocontrol products. The article highlights the challenges of organic biocontrol in a region with high pest pressure. The researchers conducted the experiment as part of the Southeast Organic Partnership project, funded by NIFA OREI. Find out more about the project on their website here and read the article below:
Sonu Koirala B. K., Franklin Quarcoo, Kokoasse Kpomblekou-A, Desmond Mortley, Organic Tomato Production in Alabama: Host Preference of the Tomato Hornworm (Manduca quinquemaculata) and Performance of Selected Biopesticides, American Journal of Entomology. Vol. 5, No. 1, 2021, pp. 10-17. doi: 10.11648/j.aje.20210501.12. Available at http://www.eorganic.info/sites/eorganic.info/files/u461/10.11648.j.aje_.20210501.12.pdf
USDA Coronavirus Food Assistance Program and American Rescue Plan Debt Relief
Coronavirus Food Assistance for Producers
USDA is implementing updates to the Coronavirus Food Assistance Program (CFAP) for producers of agricultural commodities marketed in 2020 who faced market disruptions due to COVID-19. This is part of a larger effort to reach a greater share of farming operations and improve USDA pandemic assistance. If you owned or produced any of the following in 2020, you may be eligible for financial assistance through CFAP 2.
Livestock (cattle, pigs, sheep/wool, broilers/pullets, eggs and more)
Row or specialty crops (including aquaculture, nursery, and more)
The CFAP 2 signup period reopened as part of USDA's new Pandemic Assistance for Producers initiative. Note: Participation in CFAP 1 is NOT required for assistance through CFAP 2. To learn more, visit https://www.farmers.gov/pandemic-assistance/cfap, contact 877-508-8364, or contact your local FSA office.
American Rescue Plan Debt Relief
The USDA also recently announced provisions under the American Rescue Plan for USDA to pay up to 120% of loan balances, as of January 1, 2021, for Farm Service Agency (FSA) Direct and Guaranteed Farm Loans and Farm Storage Facility Loans debt relief to any socially disadvantaged producer who has a qualifying loan with FSA. This includes producers who are one or more of the following: Black/African American, American Indian, Alaskan Native, Hispanic/Latino, Asian American, or Pacific Islander. Since this debt payment will qualify as income, Congress determined the 20% additional payment is intended to help mitigate liabilities that occur when clearing a debt, which may include tax liabilities, among others. Find out more on their new website at https://www.farmers.gov/americanrescueplan. A Call Center is available at 877-508-8364. and view the Frequently Asked Questions at https://www.farmers.gov/americanrescueplan/arp-faq. If you think you are eligible and do not know what your race or ethnicity on file at the FSA is, contact your local service center to find out. If an update or correction is needed, you may either fill out USDA Form AD-2047 or work with your local service center to update your record, including race and ethnicity.
A summary of the many additional recent USDA actions and funding opportunities in response to the pandemic can be found on a blog post published today by the National Sustainable Agricultural Coalition here.
Share Information About Your Organic Research Through eOrganic!
In the past few years, we have published over 20 excellent articles by graduate students. If you are a researcher or have expertise in certified organic farming production, you and/or your graduate students are welcome to submit articles for publication on eOrganic. This is a great way for graduate students to get experience writing Extension-type publications, having them peer-refereed by experts and organic certifiers, and it can be very helpful to have a published, publicly available article about the results of your research to inform producers about your findings. Some articles have even led to collaborations with growers and other researchers on grants! eOrganic has some professional development resources available for those who would like to write eOrganic articles. If you are interested, please see our series of 4 presentations on how to write an eOrganic article, where to find organic systems information, writing up science for the public, and our review process. Submissions must comply with the eOrganic Instructions for Authors and Videographers.
eOrganic Mission and Resources
eOrganic is a web community where organic agriculture farmers, researchers, and educators network; exchange objective, research- and experience-based information; learn together; and communicate regionally, nationally, and internationally. If you have expertise in organic agriculture and would like to develop U.S. certified organic agriculture information, join us at http://eorganic.info
Find all eOrganic articles, videos and webinars at http://www.eorganic.org
Have a question about organic farming? Use the eXtension Ask an Expert service to connect with the eOrganic community to get an answer!