New eOrganic Articles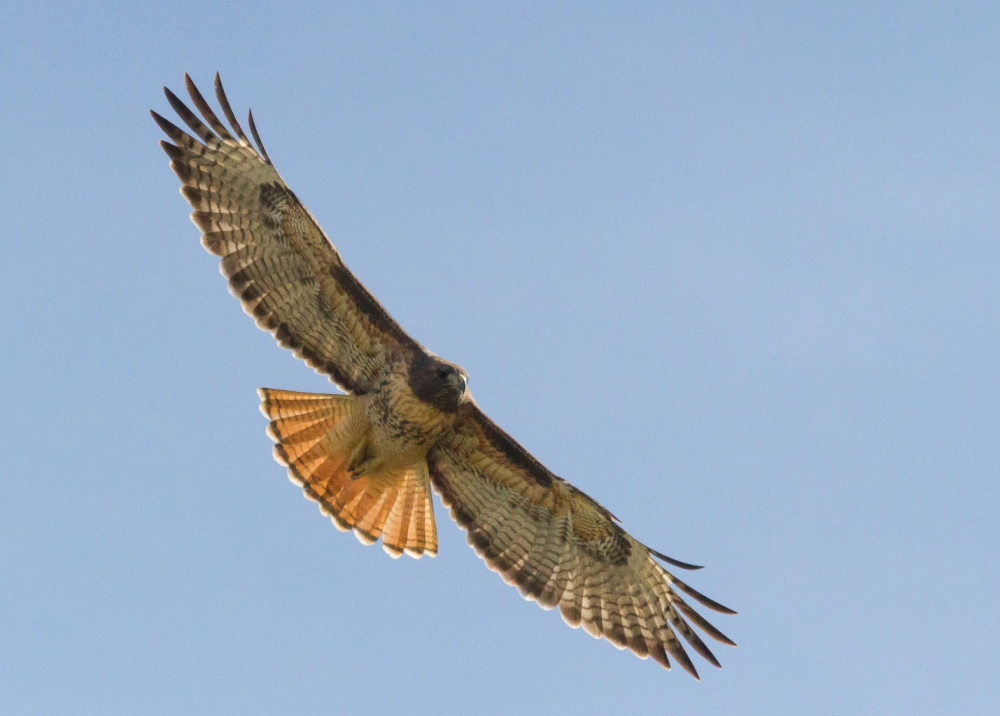 Learn about promoting beneficial raptors on organic farms, selecting forage species to minimize weeds, and about some of the challenges and barriers to certified organic production in Alabama! Find these and many more articles on organic farming and research at http://eorganic.org.
Promoting Beneficial Raptors: Identification, Pest Control Services, and Management, by Olivia Smith, University of Georgia, Ryan Bourbour, University of California Davis, Kevin A. Cornell, Washington State University, Sarah Groendyk and Melissa Hannay, Michigan State University, Breanna Martinico, University of California Davis, Olivia Utley, Michigan State University,William Snyder, University of Georgia and Catherine Lindell, Michigan State University.
Forage Species Selections to Minimize Weeds in Transitioning Organic Programs, by Jonathan Kubesch, University of Tennessee.
Challenges and Barriers to Certified Organic Production in Alabama, by Brittney Goodrich and Joel Cuffey, Auburn University and Kokoasse Kpomblekou-A, Tuskegee University.
December 2nd: Webinar on Organic Growing Media and Transplants

Before the 2021 growing season begins, join us for our webinar on Organic Growing Media, how can it affect the health of my transplants? by Wenjing Guan, Lori Hoagland, Petrus Langenhoven and Liz Maynard of Purdue University. They will share share results of research comparing seedling performance of tomato and cucurbit seedlings in commercially available organic growing media. How does the plant performance relate to the chemical and physical characteristics of the growing media? How do added organic fertilizers influence the seedling growth? How do the different growing media influence the microbes in the plant rhizosphere, and what could that mean for health of the seedling? In addition, they will provide an overview of organic growing media listed by OMRI. We expect this webinar will help growers better evaluate and manage growing media for high quality transplant production.
Register here for the webinar, which takes place at 11AM Pacific, 12 Mountain, 1 Central, 2 Eastern Time on December 2nd.
December 8th: Organic Dairy Systems Summit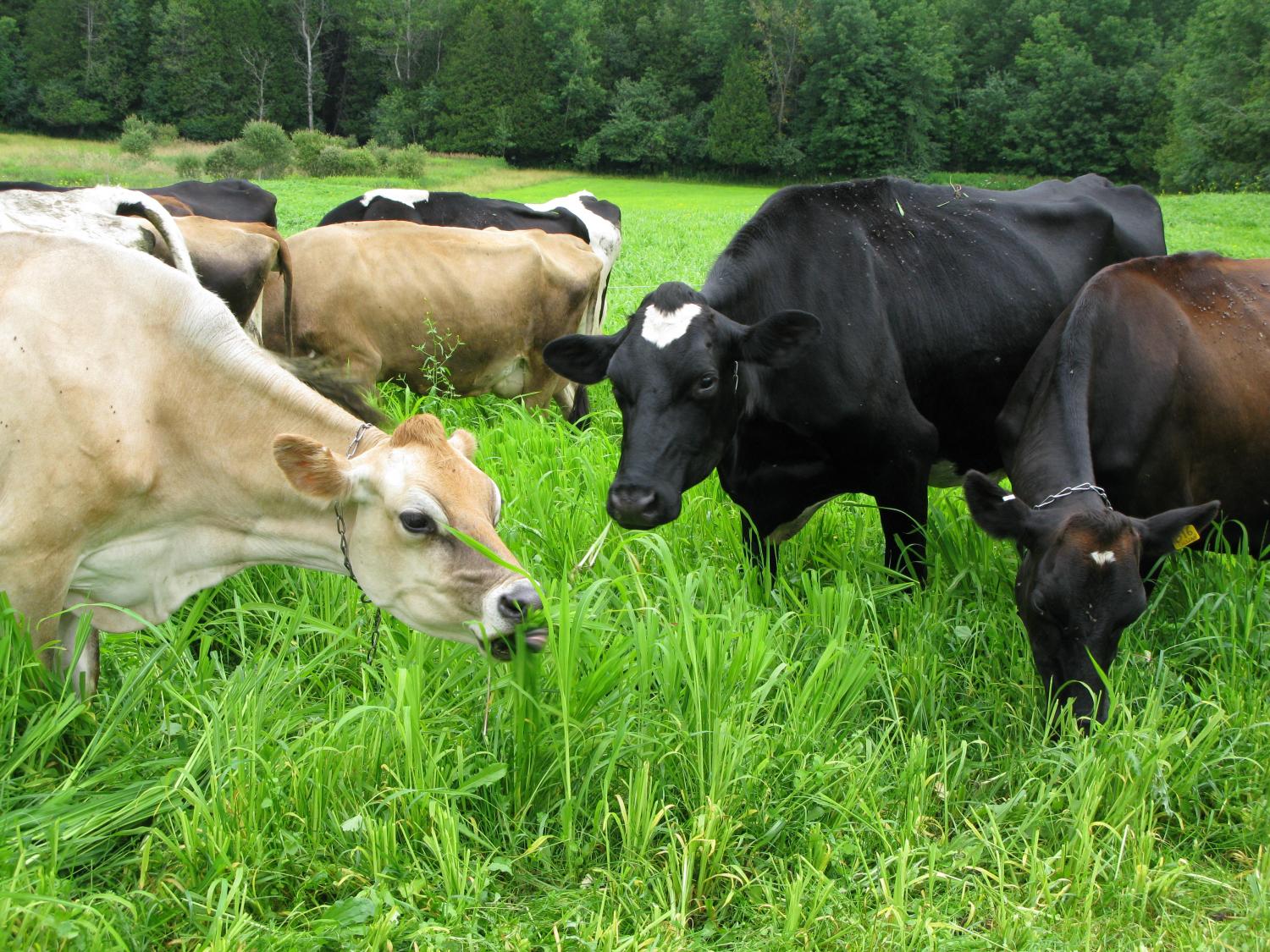 The Organic Dairy Systems Summit, hosted by the Milk Quality Improvement Program at Cornell University, will assess the challenges and opportunities currently facing the organic dairy industry. Topics include organic dairy research needs, state of the organic dairy industry, market outlook for the organic dairy industry and challenges and opportunities facing producers, processors and retailers of organic dairy products. Attendees will hear directly from organic dairy industry stakeholders, including farmers, processors, retailers and extension professionals, making this summit of broad interest across the organic dairy system. This free virtual event takes place on December 8th, 2020 from 10AM to 215PM Eastern Time. Please pre-register here. View a flyer about the summit here. For questions, contact rachel.evanowski@cornell.edu
January 13th: Webinar on Soil Health in the South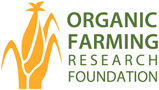 The Organic Farming Research Foundation has organized a webinar on Reducing Production Risks Through Organic Soil Health Practices in the South.Southern region organic producers face tremendous challenges from weeds, pests, diseases, increasing weather extremes, and rising production costs. This webinar explores the potential of soil restoration and improvement to reduce these risks, stabilize yields, and build resilience. We will focus on three key soil health issues: cover cropping for plant-available nutrients and moisture, reducing tillage intensity, and frugal use of nutrient-bearing amendments. The webinar will be presented by Mark Schonbeck of the Organic Farming Research Foundation, and Emily Oakley of Three Springs Farm in Oklahoma will also be online to answer questions. The webinar takes place at 11AM Pacific, 12 Mountain, 1 Central, 2 Eastern Time. Register here.
Job Announcement: Organic Pasture and Forages Extension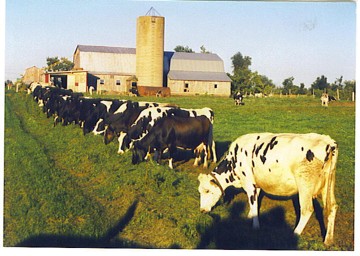 Oregon State University Extension Service is pleased to announce an Extension faculty position—Professor of Practice—focused on organic and regenerative pasture and forages. The position provides educational programing and applied research for certified organic and other ecological and regenerative based pasture and forage growers of all scales (small, medium, large) and their supply chains in Oregon.
The focus of this position is soil and plant science and its contribution to pasture and grazing management and forage production. Emphasis should be focused on soil health and whole farm approaches aimed at optimal use of on-farm and external inputs. Knowledge and understanding of the philosophical basis of organic and other agroecological/regenerative approaches to agriculture are essential. The work interfaces with a wide variety of organic forage-based production systems such as dairy, meats, eggs, etc. The position has a geographic assignment to the Willamette Valley of western Oregon and statewide duties. The position is part of the Organic Extension Program led by the Center for Small Farms & Community Food Systems. The full position description and application procedures are here: https://jobs.oregonstate.edu/postings/95795/. Closing date is December 20, 2020.
USDA Grant funds Value-added Grains Project
Mark Sorrells of Cornell University is leading a multi-institution team that's helping turn diverse and ancient grains into staple foods throughout the Northeast and Midwest, thanks to a three-year, $2 million grant from the U.S. Department of Agriculture (USDA). The project focuses on developing infrastructure to establish an organic industry for grains such as bread wheat, naked barley, hulless oats, rye, emmer, spelt and einkorn. In addition, the project aims to benefit organic vegetable growers by providing them with diverse crop options that they can rotate with high-value crops, such as food grains. Read more about the project here. eOrganic will be posting publications and updates from the project at http://eorganic.info/valueaddedgrains. You can also follow the hashtags #valueaddedgrains and #organicvalueaddedgrains on social media for upcoming events.
New Collaborative Plant Breeding Network for Farmers, Plant Breeders and Seed Savers in the Upper Midwest

Are you a farmer or gardener in the Upper Midwest who wants to help adapt key crops to your growing environment, while connecting and learning with other plant breeders and seed savers in the region? Sign up today to be part of the Upper Midwest Collaborative Plant Breeding Network at https://seedalliance.org/2020/upper-midwest-collaborative-breeding-network/
As the climate changes, more farmers and gardeners in the Upper Midwest are interested in learning how to adapt and breed crop varieties that thrive in their region. To meet this need, Organic Seed Alliance, Dr. Julie Dawson at University of Wisconsin-Madison, and SeedLinked are launching a collaborative project funded by the Organic Research and Extension Initiative (OREI). The Collaborative Plant Breeding Network Development for Organic Systems in the Upper Midwest project will engage organic farmers, independent plant breeders, seed companies, and organic certifiers in plant breeding and trialing on organic farms, developing and field-testing new data sharing and networking tools, and releasing new varieties of sweet peppers and tomatoes adapted to the Upper Midwest. Learn more about the project here.
New Organic Integrity Learning Center Course on Organic Inputs
Material review is critical for organic production and handling. Material input decisions directly impact the status of organic operations. This course, developed by the National Organic Program in partnership with the Organic Materials Review Institute (OMRI), teaches participants how to know which input sources are allowed and which restrictions apply to specific input materials. The course explores fundamental material review principles, organic regulatory requirements, resources for making informed decisions and real-world examples. Course lessons include:
Fundamentals of Material Review
Crop Inputs
Livestock Inputs
Handling Inputs
The course is free and requires registration and a Learning Center account--get one here. Then access the site here. Find more detailed information on how to register for a course here.
Assistance with COVID aid applications available
USDA is accepting applications from farmers for the Coronavirus Food Assistance Program 2 (CFAP 2) until December 11, 2020. This program provides direct relief to producers who continue to face market disruptions and associated costs because of COVID-19. Up to $14 billion is available through the program, and more than $9.5 billion of that had already been paid to farmers by November 9, 2020. Producers of certain row crops, livestock, dairy, specialty crops, aquaculture, and more may be eligible. Producers can apply online by completing the application form found at farmers.gov/cfap, using the CFAP 2 Application Generator and Payment Calculator. Customers seeking one-on-one support with the CFAP 2 application process can call 877-508-8364 to speak directly with a USDA employee ready to offer general assistance. NCAT's ATTRA Sustainable Agriculture specialists are also available to help you with your application, at 800-346-9140 or askanag@ncat.org.
2019 USDA Organic Survey Results
The USDA National Agricultural Statistics Service (NASS) recently released the results of the 2019 Organic Survey, which show total sales of $9.93 billion in organic products, an increase of $2.37 billion, or 31% percent, from 2016. There were 16,585 certified organic farms, a 17% increase from 2016, which accounted for 5.50 million certified acres, an increase of 9% over 2016.
The 2019 Organic Survey, a 2017 Census of Agriculture special study, is a census of all known U.S. farms and ranches with certified organic production in 2019, as well as those transitioning into organic production. Survey results as well as the results of previous NASS organic surveys are available at www.nass.usda.gov/organics.
NIFA OREI Request for Applications
The Organic Agriculture Research and Extension Initiative (OREI) published its request for applications for fiscal years 2021 and 2022. The purpose of this program is to fund projects that will enhance the ability of producers and processors who have already adopted organic standards to grow and market high quality organic agricultural products. Priority concerns include biological, physical, and social sciences, including economics. The OREI is particularly interested in projects that emphasize research, education and outreach that assist farmers and ranchers with whole farm planning by delivering practical research-based information. Projects should plan to deliver applied production information to producers. Fieldwork must be done on certified organic land or on land in transition to organic certification, as appropriate to project goals and objectives. Refer to the USDA National Organic Program for organic production standards. Find out more information and apply here. The deadline for 2021 is January 14th. Please contact Alice Formiga if you are interested in working with eOrganic on a NIFA OREI project.
---
eOrganic Mission and Resources
eOrganic is a web community where organic agriculture farmers, researchers, and educators network; exchange objective, research- and experience-based information; learn together; and communicate regionally, nationally, and internationally. If you have expertise in organic agriculture and would like to develop U.S. certified organic agriculture information, join us at http://eorganic.info
eOrganic Resources
Find all eOrganic articles, videos and webinars at http://www.eorganic.org
Have a question about organic farming? Use the eXtension Ask an Expert service to connect with the eOrganic community to get an answer!

Wishing you a healthy Thanksgiving!