Andy Zieminski, Sustainable Agriculture Research and Education (SARE)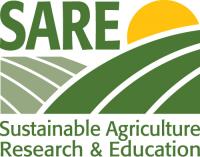 The Sustainable Agriculture Research and Education (SARE) program has funded hundreds of research and education projects related to cover crops since 1988. SARE's Cover Crop Topic Room features free information products (books, bulletins, webinars, etc.) and research projects relevant to both conventional and organic production.
Resources
NOTE: Some of the linked resources may also discuss non-organic production methods. Before applying any product, be sure to 1) read and understand the safety precautions and application restrictions, and 2) make sure that the brand name product is listed your Organic System Plan and approved by your organic certifier. For more information see Can I Use this Product for Disease Management on my Organic Farm?
Cover Crops and No-Till Management for Organic Systems
This Rodale Institute fact sheet reviews the use of cover crops and no-till in organic systems including selection, establishment, and mechanical termination of cover crops; crop rotations; and energy and production budgets.
Organic Fertilizer and Cover Crop Calculator
This free, online tool developed by Oregon State University compares the nutrient value and cost of cover crops, organic and synthetic fertilizers, and compost. It can be used to develop well-balanced and cost-effective nutrient management programs. It is most appropriate for farmers in western Washington and western Oregon.
Cover Crops for All Seasons—Expanding the cover crop tool box for organic vegetable producers
This Virginia Association for Biological Farming information sheet, authored by Mark Schonbeck and Ron Morse, provides research-based information on a cover crop "toolbox" from which organic vegetable growers can select cover crops most suited to their regions and production systems.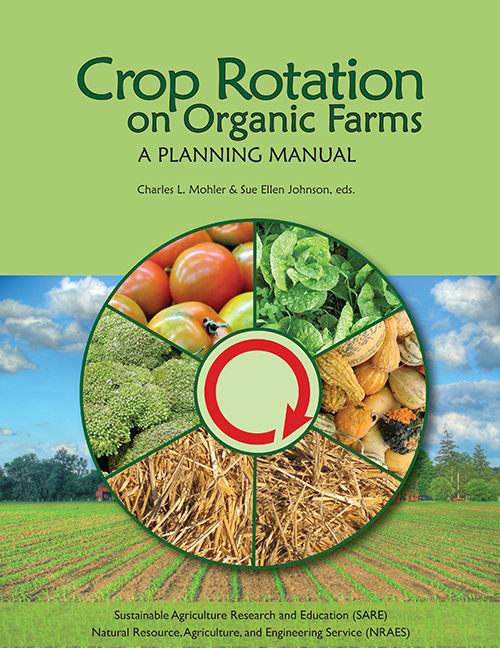 Crop Rotation on Organic Farms: A Planning Manual
This 154-page book, free to download, reviews how farmers are using crop rotations to improve soil quality and health, and manage pests, diseases, and weeds. Consulting with expert organic farmers, the authors share rotation strategies that can be applied under various field conditions and with a wide range of crops.
Crop Rotation on Organic Farms
is most applicable for the northeastern United States and eastern Canada, but may also be useful for other regions of the United States.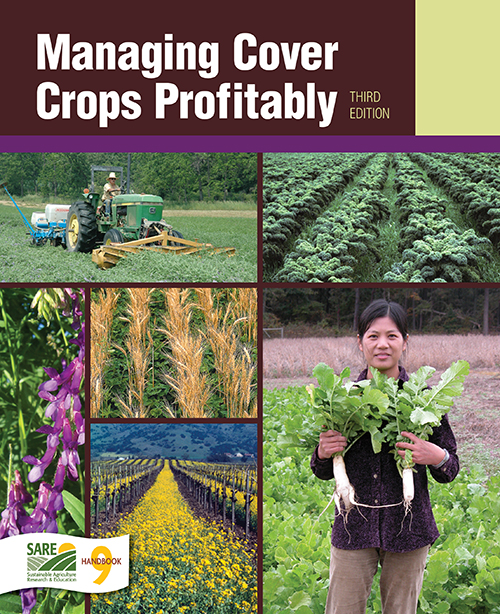 Managing Cover Crops Profitably
This 244-page book, free to download, explores how and why cover crops work and provides all the information needed to build cover crops into any farming operation—both conventional and organic. Managing Cover Crops Profitably includes detailed management information on the most commonly used species. For Midwestern farmers: The information in Managing Cover Crops Profitably formed the foundation of the Midwest Cover Crops Council's Cover Crop Decision Tools, which are interactive, web-based systems to assist farmers in selecting cover crops to include in field crop and vegetable rotations.
Research
The Cover Crop Topic Room includes a selection of SARE-funded research conducted by farmers, scientists, Extension educators and others on these topics:
Examples of research on cover crops in organic systems include:
To discover more of SARE's organic cover crop research portfolio, browse the Cover Crop Topic Room or visit SARE's database of projects and conduct full text or advanced keyword searches.
About SARE
The Sustainable Agriculture Research and Education (SARE) ­program's mission is to advance—to the whole of American agriculture—innovations that improve profitability, stewardship and quality of life by investing in groundbreaking research and education. SARE is supported by the National Institute of Food and Agriculture (NIFA), USDA. For more information, visit www.sare.org.