Watch the webinar on YouTube at https://www.youtube.com/watch?v=mpUb5iOpwR0
This webinar was recorded on August 20, 2010
The slides from the Webinar are available here as a pdf file.
Resources mentioned in the Webinar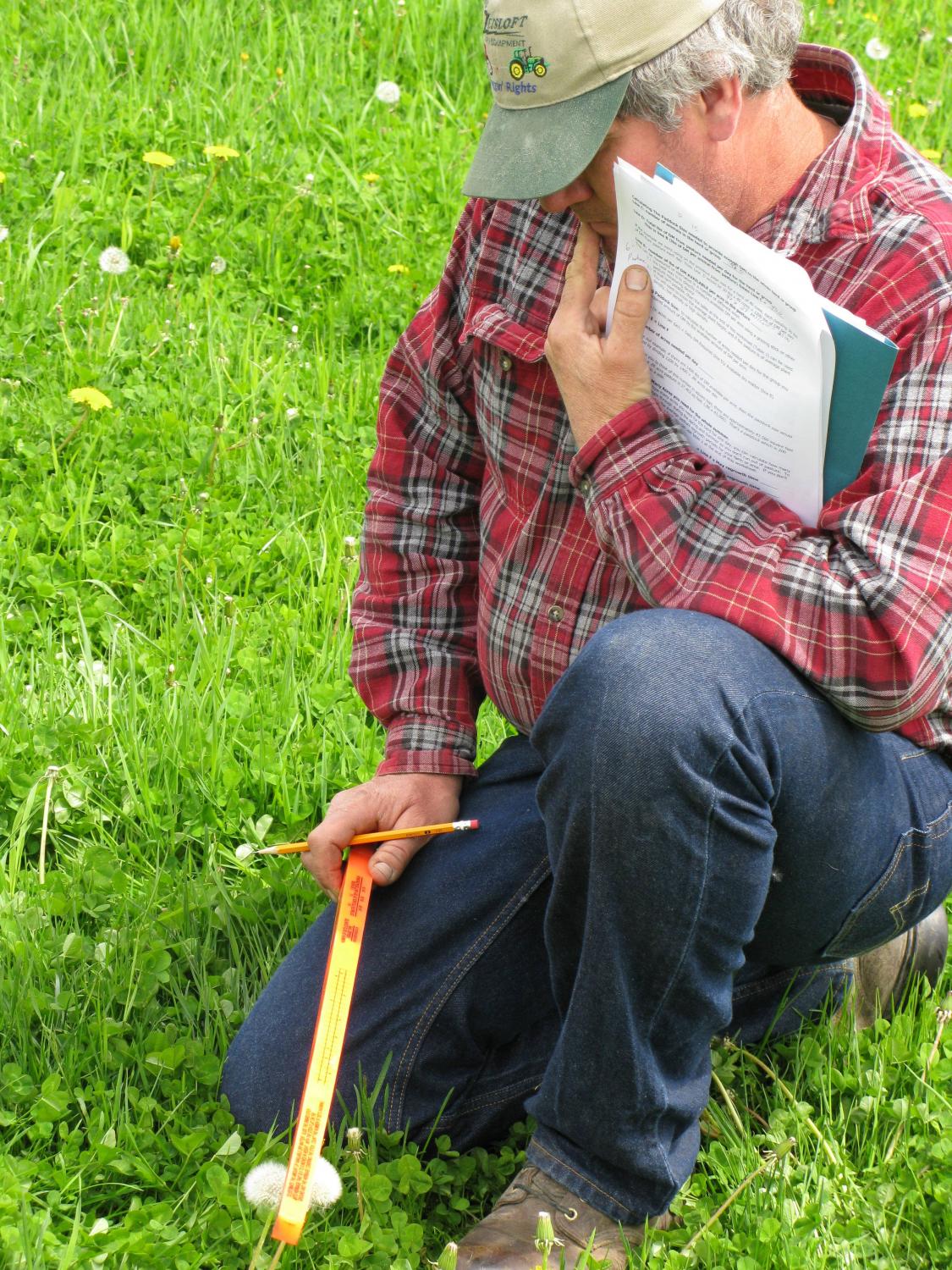 About the Webinar
On February 12, 2010, the USDA National Organic Program (NOP) published a final rule that establishes pasture standards for organic livestock. The Access to Pasture rule specifies that organic milk and meat products come from organically-raised animals that are actively grazing on pasture. The rule requires that these animals' diets consist of at least 30% dry matter intake from pasture grazed during grazing season, and that the grazing season is at least 120 days. But how do you, as an organic dairy farmer, determine how much dry matter is coming from your pastures? This webinar, given by Sarah Flack, will help you predict the dry matter demand (DMD) of your animals, and walk you through the steps of determining dry matter intake (DMI) from different types of feed, especially from pasture; as well as help you calculate the percent DMI from pasture.
Find all eOrganic upcoming and archived webinars »
About Presenter Sarah Flack
Sarah Flack is a national consultant on grass-based livestock farming and lives in Fairfield, Vermont. She received her Bachelor of Science degree in Environmental Agriculture and Biology and her Masters of Science degree in Plant and Soil Science from the University of Vermont (UVM). She also has post graduate training in organic certification, business management, Holistic Management, animal welfare, organic production practices and much "on-the-job" farm experience. For the past 14 years, she has worked as an independent organic certification inspector, and has also served on OMRI's Livestock Review Panel for the past 2 years. For 8 years, she worked as an organic livestock technical assistance provider for the Northeast Organic Farming Association of Vermont (NOFA-VT) and for 5 years she was the Vermont Pasture Network Facilitator at the UVM Center for Sustainable Agriculture. Sarah grew up on a grass-based livestock farm in northern Vermont and farmed with her family for many years where she gained hands-on experience with sheep, dairy cows, beef cattle, pigs, poultry, and goats as well as with vegetables, medicinal herbs, pasture management and forest management.
About eOrganic
The eOrganic eXtension website at http:www.extension.org/organic_production is for farmers, ranchers, agricultural professionals, certifiers, researchers and educators seeking reliable information on organic agriculture, published research results, farmer experiences, and certification. Our current content is focused on general organic agriculture, dairy production, and vegetable production. The content is collaboratively authored and reviewed by our community of University researchers and Extension personnel, agricultural professionals, farmers, and certifiers with experience and expertise in organic agriculture.