New Organic Management of Spotted Wing Drosophila Webinar: March 9, 2021

Members of a research group dedicated to finding ways to manage Spotted Wing Drosophila will present the findings of their latest research on organically approved strategies including behavioral, cultural, biological, and chemical tactics to manage this devastating pest of fruit crops. Join us on March 9 at 11AM Pacific, 12PM Mountain, 1PM Central, 2PM Eastern Time for this free presentation by project leader Dr. Ash Sial of the University of Georgia along with members of the multi-institutional research team from around the U.S. Funding for this project is provided by NIFA OREI. Learn more and register in advance at https://eorganic.org/node/34578
Webinars on Biocontrol of Whiteflies and Spider Mites in Tomato and Squash
There are 2 more webinars coming up in our 4-webinar series on biocontrol in organic tomato and squash!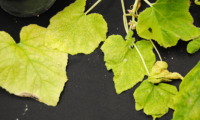 February 24, 2021: Biological Control of Whiteflies in Squash. Dr. Oscar Lilburd of the University of Florida will introduce the topic of biological control in vegetable crops using predators and parasitoids, including predatory mites and insect predators. Dr. Lorena Lopez, also of UFL, will then discuss the use of companion plants in organic vegetables, focusing on enhancing and conserving biological control. She will also discuss predatory mites behavior in organic squash planted adjacent to sweet alyssum (companion plant). Then, Dr. Lilburd will talk about the effect of using pesticides labeled for organic use on these predators and how long after plots have been sprayed that these predators can be released back into the field. The webinar takes place at 11AM Pacific, 12PM Mountain, 1PM Central, 2PM Eastern Time. Register at https://eorganic.org/node/34472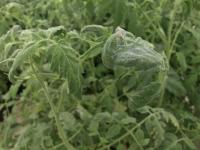 March 1, 2021: Incorporating Biological Control of Spider Mites into Tomato Pest Management Programs. In this webinar, you will learn about how to manage spider mites in tomatoes and other vegetables using biological control, with an emphasis on the predatory mite Phytoseiulus persimilis. We will review the various natural enemies attacking spider mites, and factors impacting their efficacy. We will also present data from experiments conducted in commercial tomato fields to illustrate how effective these predators can be and how to best incorporate them into a farming system. This includes when and where to release P. persimilis in your fields, how to conserve them with smart insecticide use, and lessons from successes and failures. We will also demonstrate how to rear these predatory mites yourself for year-round use (for either field or greenhouse operations) and potential cost savings. Presented by Tom Bilbo and Jim Walgenbach of NC State University at 11AM Pacific, 12PM Mountain, 1PM Central, 2PM Eastern Time. Register at https://eorganic.org/node/34470
In case you missed the first 2 webinars in this series, you can find them on the eOrganic YouTube channel.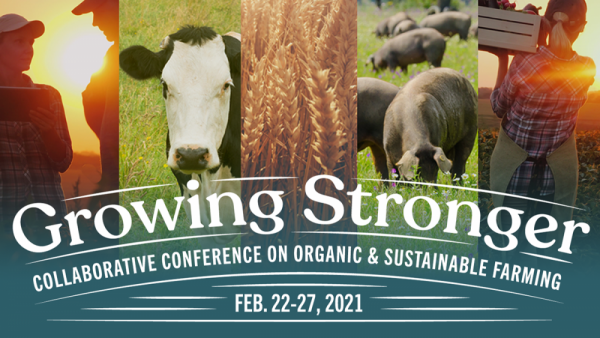 MOSES Organic Farming Conference Exhibit Booth and Seed Roundtables
eOrganic will host a virtual exhibit booth at the MOSES conference, so if you are attending, please stop by to learn about the resources we offer and some organic research projects in the Midwest region and beyond--or just to say hello!
One of the research projects, the Upper Midwest Collaborative Plant Breeding Network, would like to invite you to join one or more seed roundtable discussions at the conference on February 23, 24, 25, and 26 from 3:00 - 4:00 PM CST. Three crop specific roundtables will focus on variety trials, desired traits, and varieties you're excited to trial. The Friday roundtable will focus on breeding and seed production in the region. If you are not already attending the MOSES Conference and would like to join us as an expert or simply listen to the conversation, please contact us so we can help you get a guest ticket to attend.
Tuesday, Feb. 23 at 3:00 p.m. CST | Brassica Roundtable
Wednesday, Feb. 24 at 3:00 p.m. CST | Solanaceous Roundtable
Thursday, Feb. 25 at 3:00 p.m. CST | Cucurbit Roundtable
Friday, Feb. 26 at 3:00 p.m. CST | Breeding & Seed Production Roundtable
This year, the MOSES conference is part of the Growing Stronger Collaborative Conference, a 5-in-1 event taking place online Feb. 22-27, 2021. Growing Stronger combines the MOSES Organic Farming Conference, GrassWorks Grazing Conference, OGRAIN Organic Grain Conference, Midwest Organic Pork Conference, and Organic Vegetable Production Conference into a rich conference experience with more than 90 workshops and roundtables, over 100 exhibitors, and opportunities to connect with the organic farming community. Browse the event and register today!
Organic Carrot and Barley Breeding Presentations at Next Week's Variety Showcase
Next week, Feb 22-26 is this year's Culinary Breeding Network Variety Showcase, which will be a full week of online presentations about breeding different varieties of vegetables and grains! Highlights include a presentation on Tuesday on the Organic Naked Barley breeding project by Brigid Meints, Pat Hayes, Jordyn Bunting, and Cristiana Vallejos of Oregon state University, and another on Wednesday about the Carrot Improvement for Organic Agriculture Project by Phil Simon of USDA ARS, Jaspreet Sindhu of UC Davis, and the Organic Seed Alliance. Find the full schedule for this free event at https://www.culinarybreedingnetwork.com/events

Save the Dates for Grains Week! May 3-7
Join us for Grains Week! eOrganic is excited to be a co-sponsor of this online celebration May 3rd - 7th. The event is organized by Cascadia Grains, which traditionally runs an in-person conference, in partnership with a collaborative national team including the Culinary Breeding Network, WSU Food Systems, Cascadia Grains, GrowNYC, Oregon State University and the Artisan Grain Collaborative and eOrganic.
REGISTER FOR THIS FREE EVENT ON WWW.CASCADIAGRAINS.COM

At the event:
Farmers, ag professionals, and academics can hear research updates, learn about grain production for artisan breads, cereals for animal feeds, brewing and distilling, and more.
Professionals, home bakers, and consumers can get an inside look into grain quality, accessing specialty and/or small grains, and interact with a community of passionate chefs, bakers, and grain-lovers.
Brewers, distillers, and maltsters can connect with industry professionals to get the latest information on using grains in value-added production, as well as getting access to specialty regional grains.
Investors, brokers & government officials get the scoop on rising investment and policy opportunities.
This event is funded in part by 2 USDA NIFA OREI projects: Value-added Grains for Local and Regional Food Systems and Breeding Multi-use Naked Barley for Organic Systems.
eOrganic Mission and Resources
eOrganic is a web community where organic agriculture farmers, researchers, and educators network; exchange objective, research- and experience-based information; learn together; and communicate regionally, nationally, and internationally. If you have expertise in organic agriculture and would like to develop U.S. certified organic agriculture information, join us at http://eorganic.info
eOrganic Resources
Find all eOrganic articles, videos and webinars at http://www.eorganic.org
Have a question about organic farming? Use the eXtension Ask an Expert service to connect with the eOrganic community to get an answer!