Watch the webinar on YouTube at https://www.youtube.com/watch?v=t8Gc732Tttk
About the Webinar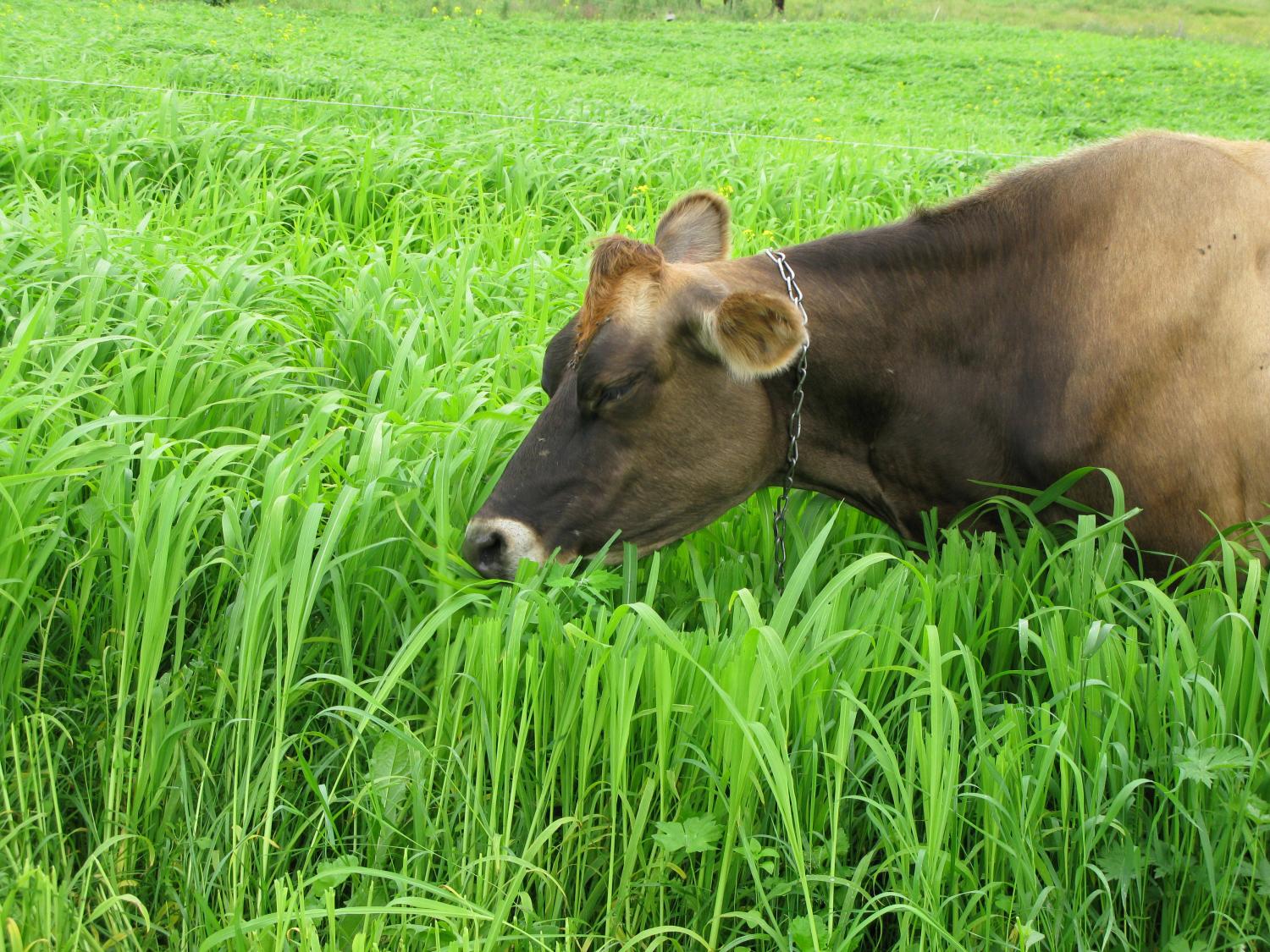 Cereal grains can provide organic dairy farms with an early season crop to graze and/or harvest for forage as well as extend the grazing season into late fall and early winter. They provide flexibility as they can be grown for grazing, stored forage, grain, and/or straw. Learn how to integrate small grains--including wheat, barley, oats, triticale, spelt, and rye--into your organic dairy farm. Dr. Heather Darby, University of Vermont Extension, will share recent results of her on-farm research trials as well as practical ideas on how to get the most of home-grown feeds on your farm.
About the Presenter
Heather Darby is an agronomist at the University of Vermont Extension. She received her M.S. from the University of Wisconsin in Agronomy and her Ph.D. in Horticulture at Oregon State University. Heather was raised on a dairy farm in northern Vermont and, with her husband, is the sixth generation to operate the family farm which currently provides organic vegetables sold directly to customers as well as a custom grazing operation. Heather's practical farm and academic experiences have compelled her to focus her work on sustainable agriculture and promotion of environmental stewardship of the land. To that end, she has developed applied research and outreach programs in the areas of fuel, forage, and grain production systems in New England. Heather's outreach programs have focused on delivering on-farm education in the areas of soil health, nutrient management, organic grain and forage production, and oilseed production. Her research has focused on traditional and niche crop variety trials, weed management strategies, and cropping systems development.
About eOrganic
eOrganic at http:www.eorganic.org contains articles, videos, and webinars for farmers, ranchers, agricultural professionals, certifiers, researchers and educators seeking reliable information on organic agriculture, published research results, farmer experiences, and certification. The content is collaboratively authored and reviewed by our community of University researchers and Extension personnel, agricultural professionals, farmers, and certifiers with experience and expertise in organic agriculture.
Title: Using Small Grains as Forages on Your Organic Dairy
Date: Thursday, April 14, 2011
Time: 2:00 PM - 3:15 PM EDT